How To Create Websites for FREE
How To Create a Successful Website for Free
How to create websites for free and how can they create their own is a question that is asked to me many times.
I want to share with you the ten simple steps to start to build your free websites and earn income while you sleep.
The 10 Easy Steps To Create a Website for Free
Choose your niche for your website
Choose your name for the website
Choose your domain and hosting
Set up your website using WordPress
Optimize your website for search engine SEO
Choose a theme
Find a Keyword research tool 
Find a grammar checker
Start publish content
Start to make money by affiliate programs or your product plus ads, google ads(advertising)
I will outline the essential steps and techniques for your free website. But before you can get started, you need to decide what your website niche is going to be.
1. Choose your niche for your website
The niche of your website is "what is your website about." Will it be about flowers? Herbs? Foreign languages?
​For example, the niche of one of my websites is about herbs, more specific, Ayurvedic herbs (organic herbs, or no GMO herbs). 
If your niche is too broad (just herbs, for example), the competition also will be high and hard to rank in Google, Yahoo, or Bing. We want to rank on the first or second page due to our niche and keywords that we choose in our content.
So better is instead of herbs, organic natural herbs.
If you do not know yet what your niche will be about, find out in your passion, in your skills. Something must be there. You must not be a certified or master.
You start with what you know, even a little, the experience will naturally come. It is like driving. You master the weal after you finish school.
Do not overthink, but do not start if you do not know what your website will be all about.
When you know the answer, you are ready to begin.
2. Choose the name for the website
Choosing the name for your website will be a little confusing. What kind of name is proper for the site that I want?

I recommend that the name of your website to be in concordance with your domain, it should be descriptive of what the site is about.
3. Choose and Register the Domain Name
The domain is the words after https:// or www. For example, https:// abcd.com, the domain is abcd.com.
Another fact that I want to mention about domains is to choose with com, not org, not net, not anything else even is not, or you can not purchase what you want, and be as short as possible and memorable. 
The .com is well-known and trustworthy.
As we know, it is a lot of competition online, your desired domain may or may not be available.
Note: You must buy the domain, the domain is not for free(a few dollars).
Here are a few examples from where you can purchase a domain, and you can get hosting.
Google Domains is simple but has no-hassle registrar. Has great DNS tools(allows you to Ping, Traceroute for any domain or IP directly from your Web browser, view information about your IP address using the My IP tool), and industry-leading security.
Hover is a simple registrar, which offers average prices. 
GoDaddy is a great choice if you want web hosting along with your domain, managed under the same umbrella.
NameCheap has offered at just $8.88 for most .com domains, managed WordPress hosting through EasyWP, which it's probably best to go with a better WordPress provider. 
​HostGator has 24/7 live support with agents who will always help you with any issue you may have; they have a QuickInstall tool which allows you to install WordPress (website software) with one click.
Now, you have a domain and web hosting; you have to let them know you want to use the two together.
You do this with Name servers.
After you purchase your hosting from HostGator, they will email you two nameservers. 
Then log in to GoDaddy, edit your domain settings, and type in your nameserver address. 
And voila, your domain and hosting will be connected.
You can also do with BlueHost, or FatCow for a few dollars extra-price.
If you think for switching to a new web host, HostGator and NameCheap offer a free migration service; they will transfer everything from your old host to their service.
Are so many places to buy a domain, and depends on your requires you may choose a different registrar.
How To Create a Free Website and Make Money From it you can find here in details. I recommend three platforms which helps you with all your question. 
The platforms has one of the best training from A-Z to build a free website in no time, make money from home and all work with WordPress. Take a look at their plans and decide if is for you or not.
Has FREE training plan and paid.
Solo Build It!-(Complete Online Business Building System program/Business Building Platform For WordPress program. Wealthy Affiliate training program. Income School (funny guys)-Project 24 and Acabado program. 
Once you have decided your niche, the name of your site, and your domain, you must register the .com; you must get hosting for it.

The website software, WordPress, is far superior to anything else, easy to use, and...IT`S FREE.

Initially, WordPress is software for blogs, but now it is used to create any type of website, and o course, for creating content.

Content is the first thing you should focus on when you create a website. It's one of the biggest reasons for your success.

Relevant Content is the KING.

Before you expect to make money, you have to attract people to your site, offering informative, great content, which helps the person who visits your website to find the answer to his question.
4. Set Up Your Website using Word Press
Next, I will tell you how to install your website in Word Press in less than 30 seconds for FREE, which in most cases, programmers charge as much as $ 300-500 to do for you.
Word Press is the most popular website platform, very easy to work with, is the best choice for every kind of site.
Installing a website software would be no easy task, must learn a lot of technical stuff, which no one wants to do.
Take the easiest way and login to your hosting control panel and click QuickInstall >> Install WordPress. In less than 30 seconds, your blog is installed, you have a website on the internet, and you can start publishing content.
5. Optimize your website for search Engine SEO
From the beginning taking the right steps will save you a lot of time in the future, and you will get a lot more traffic sooner. Here is a list of top SEO tips for new websites:
Install Yoast SEO plugin or ALL in SEO plugin (I prefer the second one)for WordPress.
The Yoast SEO plugin helps to structure the content of the post, shows you what steps you need to take and in what percentage. It is very useful and therefore is the first recommendation.
Choose Plugins (see down below on left side in admin area-back-office), search Yoast SEO, or All in SEO pack>download>active.
Choose your permalink as /%postname% – (settings>permalinks>post name) this  mean your blog posts URL's will display as domain.com/postname. In this way is more

understandable for Google and also for people who are looking for your post.
Fill out the All in SEO Home field (Name of your website and Website description) to tell Google what your site is about and rank faster.
6. Keyword research tool for your website.
Keywords are the search terms or phrases you want to rank for in Google. A keyword tool tells you which keywords get the amount of traffic, how many competitive websites are, and much more. 
SEO gurus argue with the idea that using a single keyword for each page is the best way to get a higher ranking for that particular page. 
A lot of SEO experts consider the optimum keyword density to be 1-3 %; more than 3% could be considered search spam. 
Calculate your keyword density on a web post or page for SEO purposes with the following formula: how many times you repeated the specific keyword, and the total words in the analyzed text.
Personally, 1-3% of keyword density along with "semantic keywords" and LSI keywords (Latent Semantic Indexing) is the easiest and sure way to rank high in google. 
Besides, Google suggests to write natural articles; placing your keyword in natural places will work the best.
Keyword difficulty or keyword competition is one of the most important metrics you should consider when you do keyword research. 
The higher the keyword difficulty is, the harder it is to rank on the 1st SERP due to high competition. 
Maybe you ask yourself if you can find a low competition keyword for free?
Are a lot of research tools online, free, or paid.
In the beginning, a tool like Google Keyword Planner or Jaaxy is more than enough (better to stick with one).
Let`s find low competition keywords with a high volume of searches in Jaaxy.
Too much traffic for a particular keyword(in our case protein) also means that it is even harder to rank. Already 197 websites for this keyword(QSR).

Now, this is a lot of competition because it is a very competitive search term, but it is not impossible.

Getting backlinks into great content, you have a good chance of ranking high in Google.
But better than just protein for a new website, is high protein law carb recepies with 72 competitor sites and 116 visitors/month, or diet plan with 54 sites and 143 visitors/monts  if you rank on first page in Google.
The less competition you have, the easier it is to rank high.

If you don't want to write or still afraid to write the content yourself, you can hire writers on Fiverr.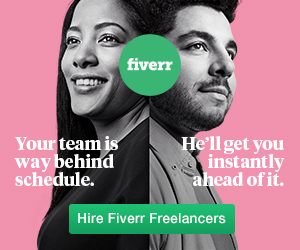 Note. Before publishing your content bought from Fiverr or other freelancers platform, check for plagiarism.
My personal advice is to do your best to write the post yourself, because no one cares about your business more than you do.
Make sure to link the posts between them on your site(inside links) and other people's sites(outside links) in your posts. In this way helps Google better understand what your post and website are all about.
Don't have duplicated content.
Add Google sitemap to your website.
Avoid broken links on your website.
Google ranks higher for having HTTPS / SSL websites, and some of the web hosts offer this for free.
7. Choose a Theme-Customize Your Website Look
Now, at this point, your website should look something similar to this with Hello World on.
I think you don`t want it. So go to posts>all posts>Hello World>trash, delete it or replace with other name and edit the post.
Don`t worry; until you have a new post on your website will be a white background.
1. Find a Design for your Website in WordPress
By using WordPress, you can handle thousands of already created website designs.
Some of the themes are free; for some, you should pay, and this depends on your desires.

Once you have chosen and download your blog theme, you need to log into your WordPress.

Click Appearance >Themes> Upload>Install>Active it.
If you want a beautiful logo for your website, you can use Canva or hire a designer to create your logo using Fiverr or other platform.
Also, Canva has millions of images from you can choose for your website; a lot of themes are free.
Like Canva, Snappa is another graphic design software with a free plan that will help you enormously in your work. I love both.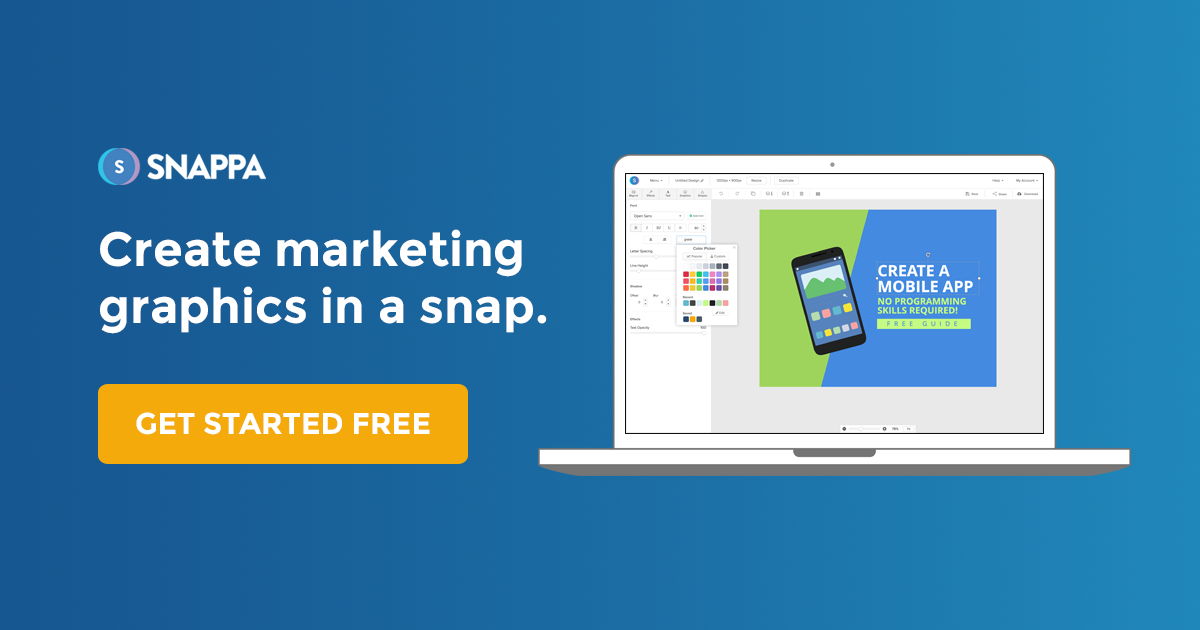 2. How To Customize Your Blog Design
​Most of the blog themes have a custom dashboard to edit the look of your chosen theme.
On the left side of your WordPress, you have the Theme button.
Click the button, and you can edit almost everything, doing the changes that you want.

You are clicking on Appearance >> Widgets on the sidebar you can edit, add, or remove widgets on your website.

A widget is not required, and it can be a signup email box, a giveaway, popular or related posts, an email signup box, or popular posts.
Start to explore; it is your website now.

Keep your website with a simple design and easy to navigate, invest more money and time into it once the site proves itself.
Using great resources, you build a professional-looking site.
8. Find a grammar checker
Having a grammar checker on your website is helping you in spelling, clarity of the sentences, or engagement. Becomes "a must," especially when English is not your native language.

Be also aware of plagiarism. Google doesn`t like copy-paste content; in fact, nobody wants.

You can find an excellent grammar-spelling tool searching on Google; for the most, grammar errors-is no charge, but plagiarism checker is available just in the premium program.
Take a look of their plan, and you can decide if need it to you or not. A grammar and plagiarism checker it's a great tool that saves you a lot of time.
9. Start to publish content.
Now, after you write your content related to chosen keywords and helpful for costumers is time to publish and wait for google to index your post.
Remember, if your content is 100% focused on keywords will be a post full of non-sense keywords page.

Google loves content written by people, not something which looks like a robotic print.

And more than that, everybody looks for answers that resolve the problems, and content that is easy to digest. 
10. Monetize your website
​As a personal opinion, the best way to monetize your website is to create and sell your products.
Anyway, when you first start a website, this is quite difficult because your time requires to create content. And if you still have a job from 9-5 is even harder.

I suggest to anyone with a new website to build an email list and focus on affiliate links.

A email list lets you collect emails(email marketing) from readers so that you can email them later, to keep them posted with your latest posts or products.

Affiliate marketing is when you promote someone else product and receive a commission when people buy through your link.
If you are dedicated to your website, you can start earning money from it. With a defined goal, you can attract any investors. 
Reach the Wealthy Affiliate, Income Shcool or Solo Buid It! platforms where you can join and learn from A-Z how can you create your website for free and start earning.